Received a "citation" in the mail today for a "violation" of Raleigh City Code, Section 11-21-2135. The citation contained all sorts of factual information about the violation, but got one important (at least to me) part wrong; that being the addressee. No doubt the vehicle was/is mine and have a few street registered pieces of equipment. Just so happens the person driving, well It Wasn't Me!
Here's the extortion operation's details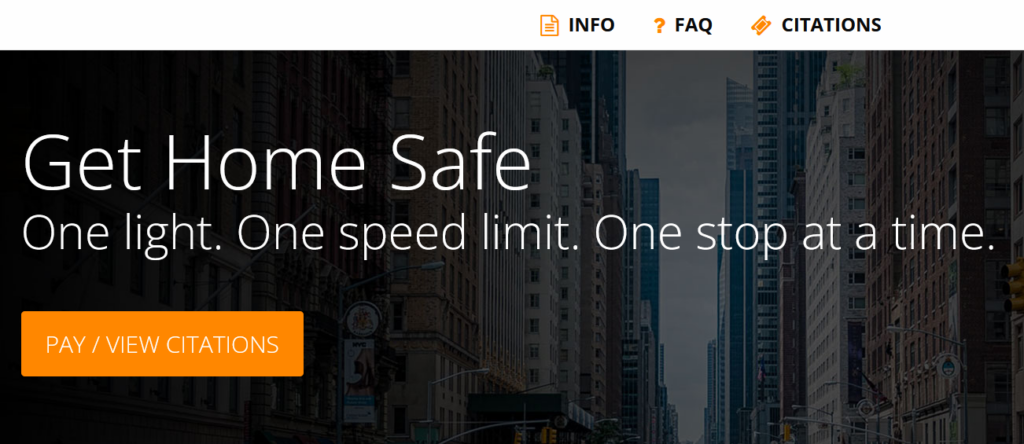 Contact Information
Telephone inquiries can be made at:
919-832-7436
Correspondence can be mailed to:
Raleigh Safelight
4924 Green Rd.
Suite 101
Raleigh, NC 27616
[email protected]
LockBox Payment Address:
Raleigh Safelight
P. O. Box 603944
Charlotte, NC 28260-3944
---
Did some quick Google searching and found these fine fellas. They have done their homework too!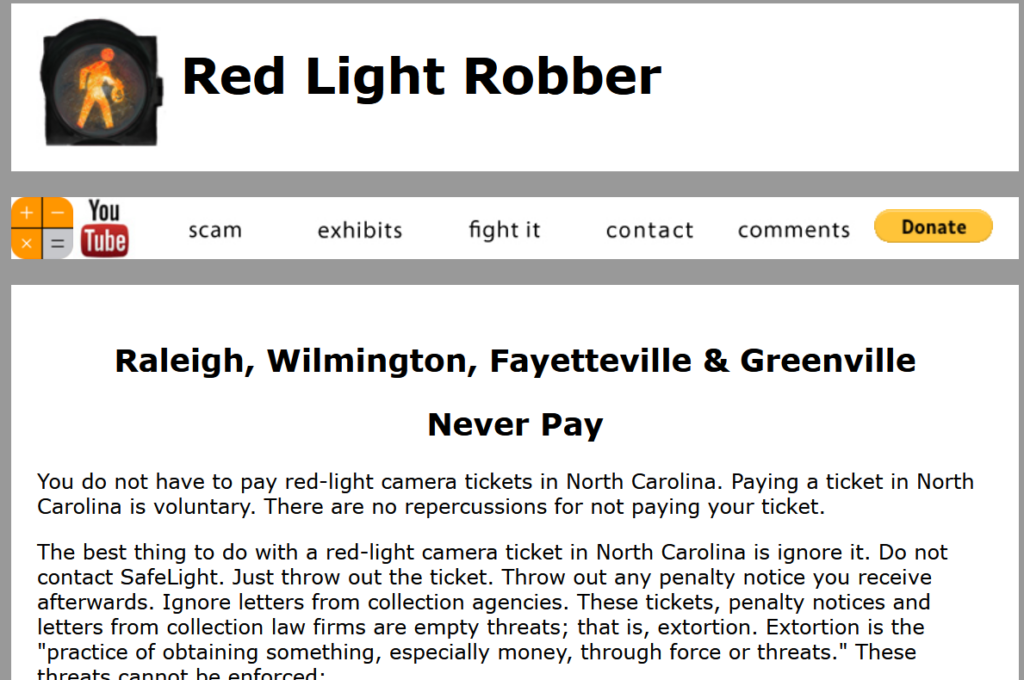 Raleigh, Wilmington, Fayetteville & Greenville
Never Pay
You do not have to pay red-light camera tickets in North Carolina. Paying a ticket in North Carolina is voluntary. There are no repercussions for not paying your ticket.
The best thing to do with a red-light camera ticket in North Carolina is ignore it. Do not contact SafeLight. Just throw out the ticket. Throw out any penalty notice you receive afterwards. Ignore letters from collection agencies. These tickets, penalty notices and letters from collection law firms are empty threats; that is, extortion. Extortion is the "practice of obtaining something, especially money, through force or threats." These threats cannot be enforced:
The city can not add insurance points to your driver's license.
The city can not prevent you from renewing your driver's license.
The city can not prevent you from renewing your car registration.
---
Left this comment there and figured the obligatory metaphorical reach around was in order. I trashed that fucking letter by the way.


And there you have it folks. "I'm not only the Bad Drivers Club president, but I'm also a client."
The camera's location: New Bern ave and i440 ramp in Raleigh