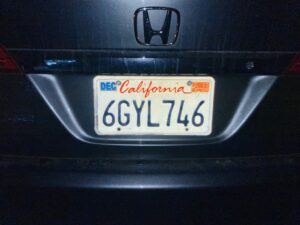 License State / Plate:
California – 6GYL746
Type of Bad Driving Event:
Bad Driver
Date / Time:
09/08/2023 11:00 PM
Location:
Capitol Drive In, San Jose, CA 95136, USA
Vehicle Make & Model:
Honda Civic
Event & Driver Description (no doxing please):
The driver of this Civic reversed into my mom's car at the drive-in theater. She admitted fault on the spot, but her car had no active insurance policy at the time of the accident, so the police were called. We exchanged information and I contacted my insurance company the following day. They later ruled the Civic driver at fault, and it's safe to assume that the accident is on their record now due to having an inactive insurance policy at the time it occurred.
If you are local to the San Jose area, please be careful if you see this car.